Have you been considering a dramatic change to the way you drive? If you're interested in going green, you'll want to learn more about the 2020 Chevrolet Bolt. This all-electric model is coming soon to Gillman Chevrolet Buick GMC. Make sure to let your local Texas Chevy dealers know if you'd like to receive updates on this model's arrival
2020 Chevrolet Bolt Details
The Chevrolet Bolt is an innovative electric vehicle that offers impressive driving range. For 2020, the EPA estimates that this model will have a total electric driving range of 259 miles. That's up just over 20 miles from the prior model year.
This compact electric car comes exclusively in a hatchback body style with two trim level options: Chevrolet Bolt LT and Chevrolet Bolt Premier. Both models share the electric motor capable of earning 200 horsepower and 266. lb.-ft. of torque. The EPA also projects that changes to the battery chemistry will enhance the battery capacity to 66 kWh instead of 60 kWh in the 2019 model.
Given the impressive driving range and ample interior space, the Chevy Bolt could definitely fit the bill for commuting or easy daily driving. If you like what you've heard so far, contact our San Benito, TX, Chevy dealership to be one of the first customers to test drive it.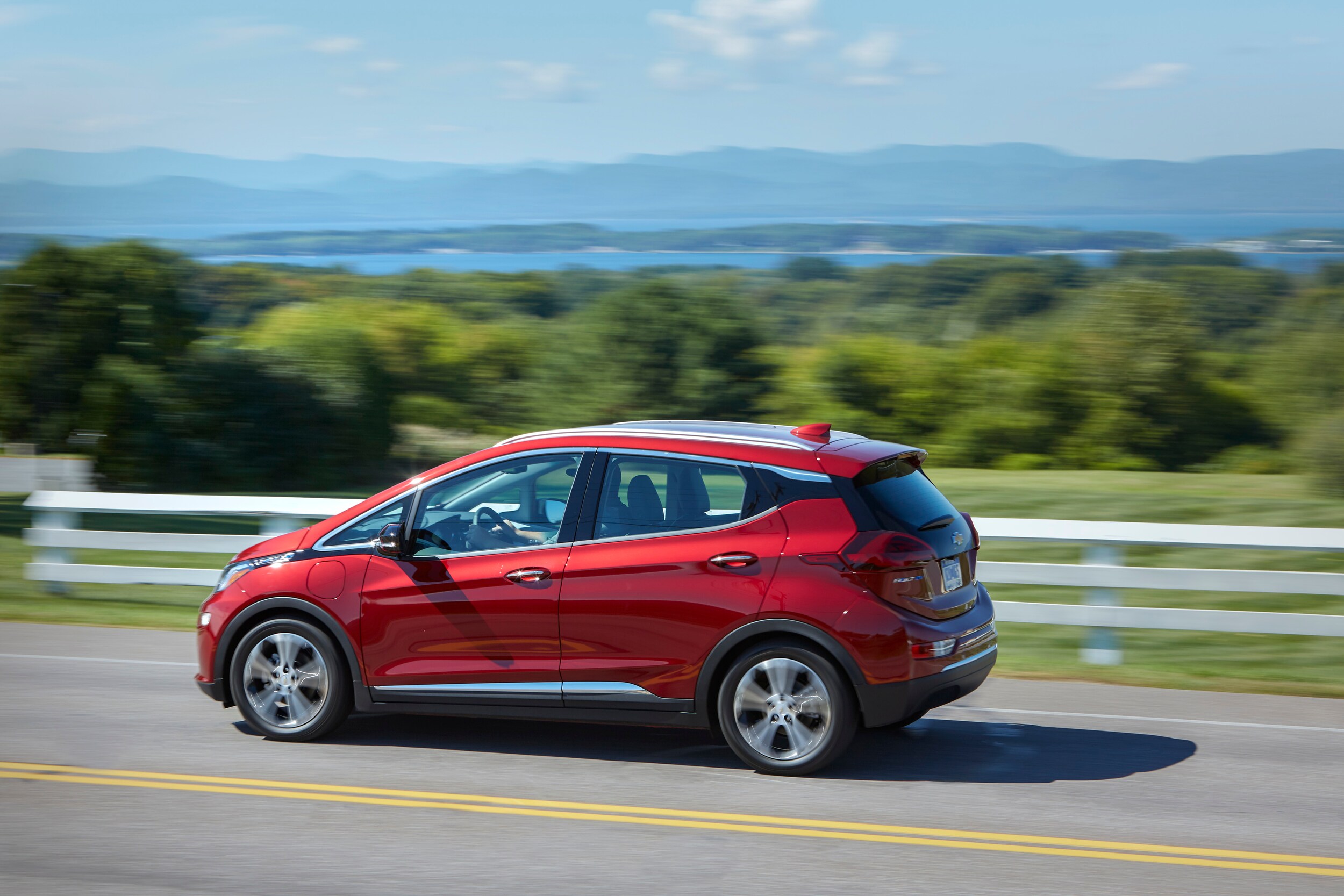 2020 Chevrolet Bolt Safety and Special Features 
There are also plenty of other features to enjoy beyond the hybrid powertrain. The base Chevrolet Bolt LT model comes impressively equipped with conveniences like a standard 10.2-inch touchscreen, Apple CarPlay™, Android Auto™, and Wi-Fi connectivity. Add on the wireless charging pad for even more mobile device support on the go.
As for safety, a rearview camera is standard, but you can choose from advanced driver-assist features like lane-keep assist and lane-departure alert, which nudges you in the right direction if you're wandering out of your lane. Ask our Chevy dealers serving Brownsville for other safety feature specifics.
Buying a 2020 Chevrolet Bolt
While you wait for the arrival of the 2020 Chevrolet Bolt, consider stopping by to browse our current inventory of new Chevy models. You're also welcome to speak with our Chevy dealers near Harlingen about any questions you have about this forthcoming electric vehicle.
Trying to conceive and don't know the best time of month to do so? Use this online ovulation calculator and find out your fertile days in seconds.