Out of the way, Mr. Musk - the Chevrolet Silverado EV is the first all-electric truck by America's legacy, and it stands poised to dominate the electric vehicle market. With breathtaking performance estimates and a striking design inside and out, there's no shortage of reasons to reserve this next-generation electric pickup at our San Benito Chevrolet dealership.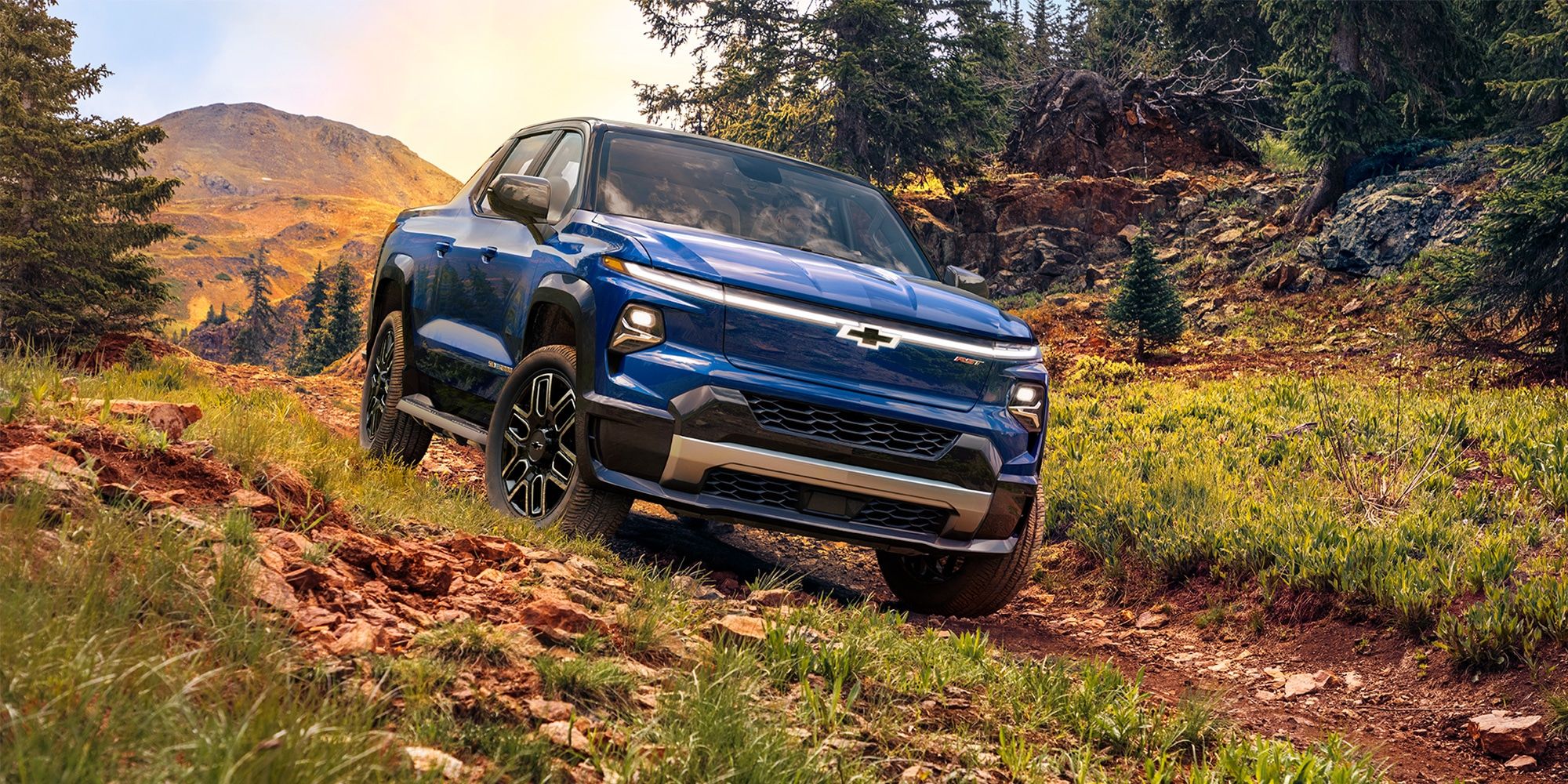 The Chevrolet Silverado EV Stands Out from the Pack 
The Chevrolet Silverado EV achieves an eloquent synthesis of classic and modern design. At first glance, there's no mistaking the brawny form factor of this Chevy truck for anything other than an eminently capable pickup, while futuristic accents such as an absent grille on the front end and a sporty tapered rear pillar ensure you always stand out on the roads beyond our Chevy dealership.
Inside, the Chevrolet Silverado EV continues its tech-forward trend with a standard digital display cluster and a standard 11-inch infotainment touchscreen, and a roomy cabin with notable ergonomic improvement over its predecessors allows up to five to travel in total comfort. A folding wall between the back seat and bed even allows for oversized loads when the job calls for it. 
The Chevrolet Silverado EV Out-Powers Its Competition 
The Chevrolet Silverado EV is just as tough and capable as it looks. Powered by dual electric motors, this finely crafted machine can achieve an estimated 660 horsepower and 780 lb-ft of torque, making it ideal for the hardest tasks and heaviest payloads. 
Perhaps even more impressive is the manufacturer-estimated 400-mile range, which stands poised to set the standard for electric pickup performance. Plus, Chevrolet estimates that, with DC fast charging, this EV can add 100 miles of range in only 10 minutes, making range anxiety a distant memory. 
Reserve the Chevrolet Silverado EV at Gillman Chevrolet Today 
Big on power, efficiency, and style, it's easy to see why drivers can't wait to test out the Chevrolet Silverado EV. To reserve your model or to schedule a test drive appointment, call or visit Gillman Chevrolet Buick GMC online. We look forward to introducing you to this outstanding electric pickup truck.