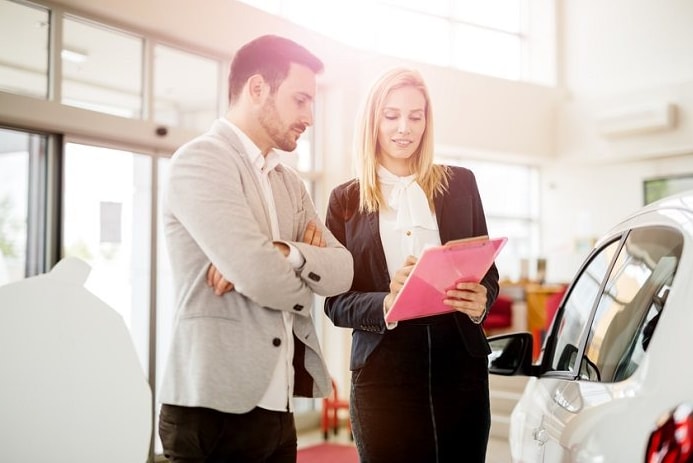 If your car-buying goal is purchasing a high-quality vehicle while also saving money, you should strongly consider a used car. Of course, most drivers already know that used cars are less expensive than new ones, but did you know that there are other advantages to buying used? Here at Gillman Chevrolet Buick GMC, we have a wide selection of high-quality used Chevy, Buick, and GMC vehicles, as well as a healthy Certified Pre-Owned selection. Here are the top five reasons to buy a used car.
Value-Related Reasons
Minimizes Depreciation: Depreciation is a term that refers to the loss in value of an asset. In vehicles, the most extreme deprecation occurs during the first few years of ownership. By purchasing a vehicle that is only a few years old, you can skip the worst depreciation and still drive off in a vehicle with some of the same features as the new model.
Reduces Registration Fees and Insurance Costs: Registration and insurance fees often correlate with the purchase price of the vehicle. This means that cheaper used cars will have lower fees.
Bang For Your Buck: A used car that is only three or four years old can often be half the price of a brand new one. Buying used is the best way to get bang for your buck.
Other Reasons
Certified Pre-Owned: One part of our Gillman used cars is the Certified Pre-Owned inventory, where we carry the highest-quality, lowest-mileage pre-owned vehicles.
Peace of Mind: Buying a used car is no longer a risky proposition, thanks to longer warranties and services such as Carfax and AutoCheck that provide vehicle history reports.
Gillman Pre-Owned Promise: Our Gillman used car advantages give you peace of mind when buying used. From a meticulous 150-point inspection to special finance programs and available full-refunds, you know we have your back.
If you're asking, where can I find a used car dealership near me, the answer is Gillman Chevrolet Buick GMC.