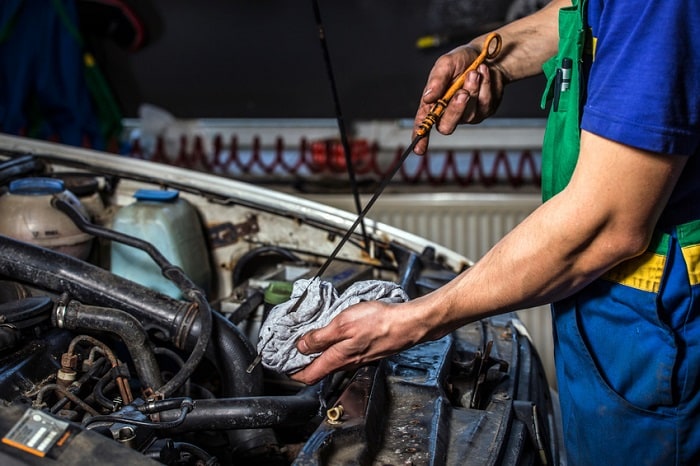 Oil changes are one of the most common types of vehicle services that are performed, but how much do you actually know about them? Failing to change the oil on your Chevrolet, Buick, or GMC vehicle can cause performance and fuel-economy to decrease in the short term, and can cause damage to your engine in the long term. Here at our GMC service center at Gillman Chevy Buick GMC, our professional mechanics not only perform oil changes, but also like to inform local drivers about their benefits.
First off, most drivers are likely wondering how often their motor oil should be changed. The answer is that there is no set answer and it depends on the car's make, model, and year, as well as driving conditions. A lot of modern automakers recommend oil changes at 5,000, 7,000, or 10,000 miles. Check the automaker's recommendation by reading the owner's manual.
So why exactly does your car need to get oil changes? Simply put, the engine needs oil to run smoothly and avoid developing issues down the road. Oil lubricates the engine, keeps it from overheating, and keeps everything flowing properly so that the engine does not starve.
During an oil change, our mechanics at your GMC dealership near Brownsville, TX do more than just pour new oil in the engine of your vehicle. We'll also remove the old oil and replace it with synthetic oil, synthetic blend, conventional, or high-mileage oil, depending on your choice and your vehicle's needs. Finally, we'll also replace your oil filter and perform a courtesy inspection of the rest of the vehicle.
For reliable oil changes and new Chevrolet parts, head over to Gillman Chevrolet Buick GMC today.