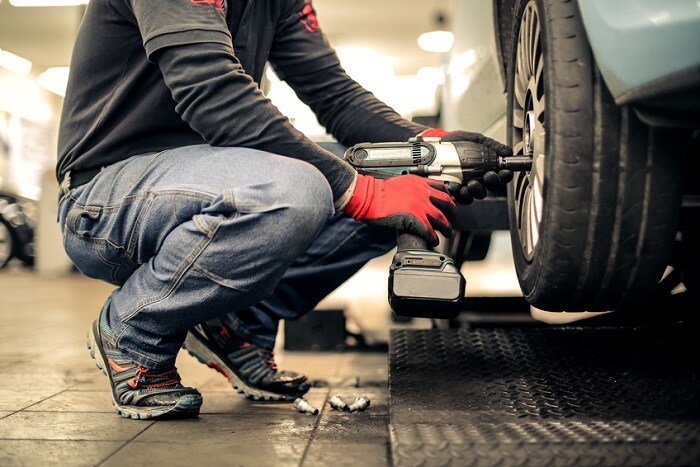 Here at Gillman Chevrolet Buick GMC, our auto technicians know their way around vehicles. Our service center near Brownsville, TX, is the best place to get parts for your vehicle or to get quality service and repair. At our service center, we have the latest tools and OEM parts to fix and upgrade your vehicle. One of the most crucial parts of your vehicle to upgrade are your tires.
When To Replace Your Tires
There are many ways to determine when it's time for new tires. It depends on a variety of factors like driving habits, road conditions, climate, etc. However, there are a few milestones to keep in mind.
After five years with a set of tires, be sure to get them checked once a year. Most auto technicians will recommend that you get a new set of tires after ten years. Any longer than that and you'll be taking a serious risk when you drive.
Bring your vehicle down to our service center near San Benito, TX, so our auto technicians can assess the current state of your tires and recommend a new set if necessary.
How Do I Know When to Replace My Tires
It can be difficult for drivers to determine when they need to replace their tires. One way to find this out is to check the tread of your tires regularly. Look for damaged areas, shallow tread, or uneven tread wear.
You can also tell whether or not you need to replace your tires by feel. If you have a rough drive, it might indicate some tire wear and tear or greater damage. If you do notice any damage, pull over and replace it with the spare before stopping by the service center at Gillman Chevrolet Buick GMC.
Visit Gillman Chevrolet Buick GMC for tire service and all your Chevy needs today!