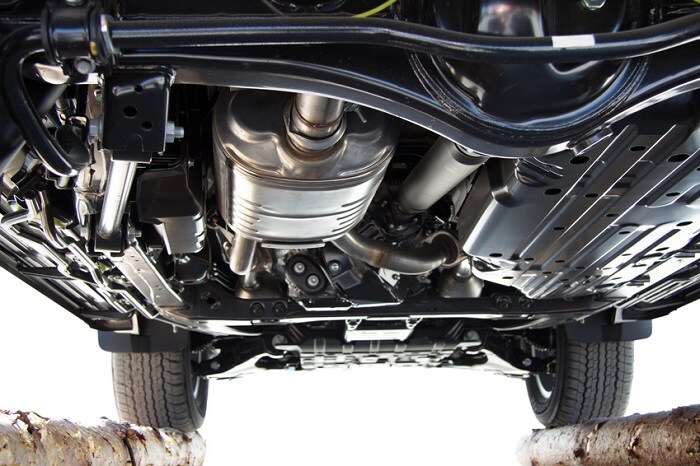 Have you ever wanted to go off-roading, but felt too unprepared? If so, the staff here at Gillman Chevrolet Buick GMC has a solution to your problem. We know that many drivers want to take advantage of open roads and go off-roading; however, many of them worry about how to off-road safely. That's why we're here to tell you how exactly to get ready to go off-roading in your vehicle.
Ways to Prepare
One big obstacle that drivers need to overcome when off-roading is whether or not their vehicle is capable. Even if you don't have an off-roading specific vehicle, there are a few modifications you could make to your current vehicle to make it more suitable to off-roading. One of the simplest things you can do to prepare for off-roading is to buy a set of tires with a deeper tread. The deeper tread will make it easier to gain traction over mud, sleet, and other difficult terrain. A lift kit is also important since you'll need a lot of ground clearance to go off-roading. Just make sure you don't compromise your vehicle's balance by lifting it too high.
Our Favorite Vehicles
If you're interested in purchasing a vehicle that's ready-made for off-roading, then we've got a few options in store for you. As your Texas GMC dealer, we have the latest model releases from the GMC brand. The 2019 GMC Canyon Truck is practically built for off-roading. Not to mention, our lineup of Chevrolet trucks is unparalleled. Take the 2019 Chevrolet Silverado 1500 off the beaten path and you'll see for yourself why people love the Chevrolet brand.
Visit Gillman Chevrolet Buick GMC in San Benito, TX, to learn more about the right vehicle for off-roading.