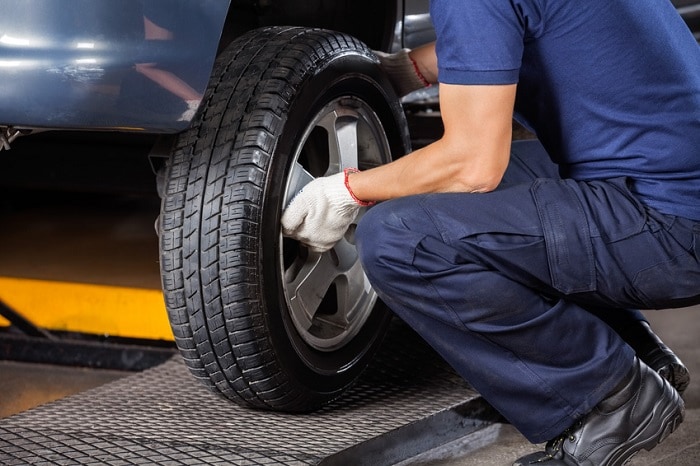 At Gillman Chevrolet Buick GMC, we care a lot about car maintenance. We're not just here to help you find the right new car for you; we also want to help you learn how to take proper care of it. At our service center in San Benito, TX, our technicians will help you with their expert advice. Since it's the start of summer, they'll stress the importance of car maintenance, especially tire care.
Tire care is always important to the overall health of your vehicle. It's especially important in the summer because of one very obvious reason: the heat. When temperatures get really high, they can start to take a toll on your tires. Primarily, this will present itself as a rise in the pressure of your tires.
The best way to avoid this is to make sure your tires are properly inflated. If you have over-inflated tires, they might wear unevenly, which can affect your traction. To make sure your tires are properly inflated, it's good practice to have a tire pressure gauge.
Of course, it's always good to monitor the state of your tires. Be sure to frequently check for any signs of damage like punctures or areas without tread. These problems will only be exacerbated by the higher temperatures. What's more, if you're taking a road trip this summer, you'll definitely need to check your tires before you go. To be safe, bring your car in to our Chevrolet service center so that our experts can take a look at your tires before your road trip.
Start your summer off right with a tire check at Gillman Chevrolet Buick GMC near Brownsville, TX. Visit us today to learn more!