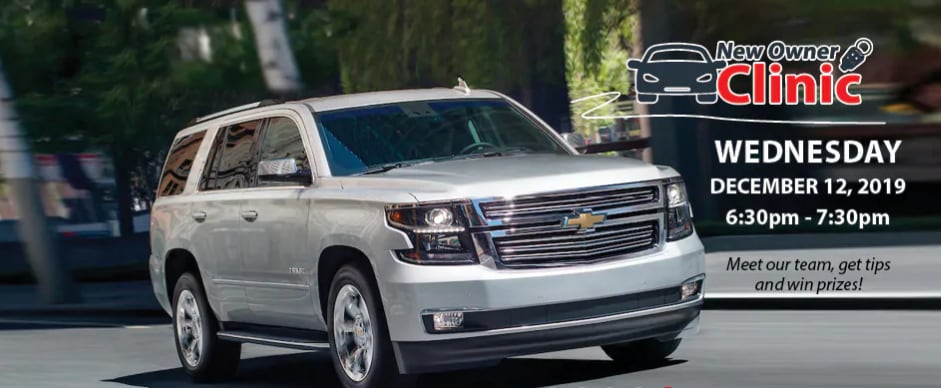 Here at our Chevrolet dealership in San Benito, TX, we aim to be your one-stop-shop for everything Buick, Chevrolet, and GMC. Whether it's buying or selling a vehicle, getting top-notch services or authentic parts, or financing your vehicle, the friendly experts at our dealership are standing by to help you. Once you've purchased a new vehicle from our lot, we do not want your Gillman experience to be finished! Our dealers are available to answer any questions that you may have about your new car, and on December 12, we will be holding a New Owner Clinic to do just that.
Stop by our dealership, located at 1801 Industrial Way in San Benito, TX, on December 12, 2019 at 6:30 PM to join us for the New Owner's Clinic! Admission is completely free, and we will also be offering free refreshments to attendees. During the New Owner's Clinic, you can meet and greet with our amazing service staff, who will give you tips and tricks about your new vehicle. Finally, we'll be offering door prizes to everybody who attends the clinic.
We understand that new Buick, GMC, and Chevrolet vehicles are packed to the brim with cutting-edge technology and safety features. Our dealers want you to be able to get the most out of your new car, which is one of the reasons we're holding the New Owner's Clinic. So whether it's getting a firm grasp on the Chevrolet MyLink infotainment system, safety features like adaptive cruise control, forward collision alert, or rear cross-traffic alert, or the Apple CarPlay system, our dealers are here to help.
Remember to stop by our GMC dealership near Brownsville, TX on December 12 for the New Owner's Clinic. We hope to see you there!